Welcome to My Adventure Trips.com
Located in Bongkasa Village "Ayung River" Badung regency, approx 20 minutes from Denpasar. Along the river will encounter lush of green scenery,  rain forest, wild animals, classified rapids of II and III. Come and feel the roar of the river beneath your white water raft. Our friendly staff and guide will provide you with the safest, most packed action adventure possible, and making sure that you have a great fun, safe and memorable day.
Why choose us?

Easy Payment Options Including paypal, credit card or by cash when you arrive in Bali.

Quality of Adventure Program Your satisfaction is our first priority, and we will give the best suits your needs.

Experience And Trusted We are a local company that since 2008 experience as a travel agent in Bali.
Quick, Safe and Appropriate Feel free to ask your questions and you'll quickly get an independent answer.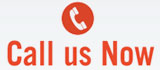 +62 81 139 820 20 +62 81 138 663 66

RECOMMENDED ON